Litho Printing
Our class leading Heidelberg 1 / 2 / 5 colour presses offer the highest quality lithographic printing available today, so from the smallest one colour form or business card to large volume magazines / brochures we have
the machine for the job.

Digital Printing
We offer a full range of digital printing from our class leading digital presses, so if you require a short run of stationery items, leaflets, or a large format poster, we have the machine for the job.

Laminating / Spot
UV Varnishing
If your leaflet / brochure requires that extra bit of quality to stand out we offer a comprehensive matt / gloss laminating + spot uv varnishing service to create the ultimate finished product.

Finishing
We have our own in house finishing equipment which enables us to simply fold a leaflet to fold, stitch + trim magazines and brochures, and for larger jobs we offer perfect binding.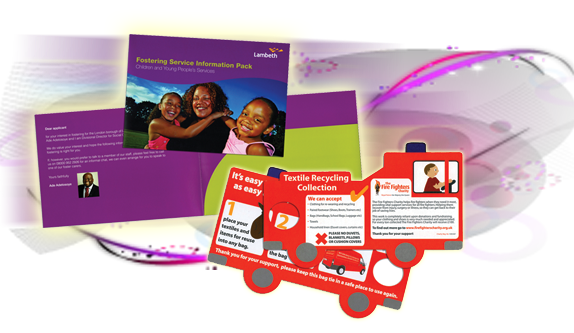 Sterling Printing has been producing exceptional print since 1979 and our key values
of gaining complete customer satisfaction by delivering quality print has remained.
Our loyal clients have been putting their trust in us for 30 years and they come back again and again with the knowledge that we always meet all their print and design needs. Mission Statement Sterling Printing is committed to achieving complete customer satisfaction by producing a fast, high quality product at very competitive prices.